is a process that stimulates our personal supply of collagen-producing cells and growth factors to reverse the effects of skin aging. It works by collecting a very small amount of fat tissue, extracting the Adipose Derived Stem Cells and injecting them directly into the skin tissue.
Why Liposkill ?
Collagen is the key to smooth, wrinkle-free skin. Children have perfect skin thanks to the higher quantity of collagen that lies in their skin but as we age we lose some of our collagen and develop wrinkles.
Collagen cannot be synthesized artificially, it can only be produced by skin cells !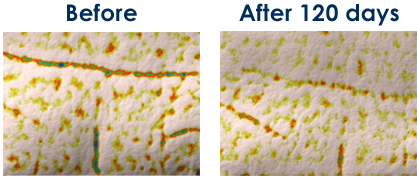 Advantages
LIPOSKILL is a natural method that does not rely on injecting any artificial components into the skin. Treatments such as Botox can reduce the effect of wrinkles, but they cannot restore youth to your skin. Botox will smooth out the wrinkles, but still leave you with 'old-looking' skin, so we recommended LIPOSKILL even before a Botox treatment.
Results
Initial results are visible in 2-3 weeks and the gradual increase of the collagen and elastin are produced by the natural activity of the implanted cells. The reduction in the appearance of fine lines and the improved skin texture are the most obvious results. The skin looks smoother, healthier, and brighter.
What to expect ?
>>> Improvement of skin texture
>>> The thickness of subcutaneous collagen improves
>>> Fine wrinkles and other signs of aging disappear
>>> Your skin will have an overall healthier and fresher look
increasing number of positive results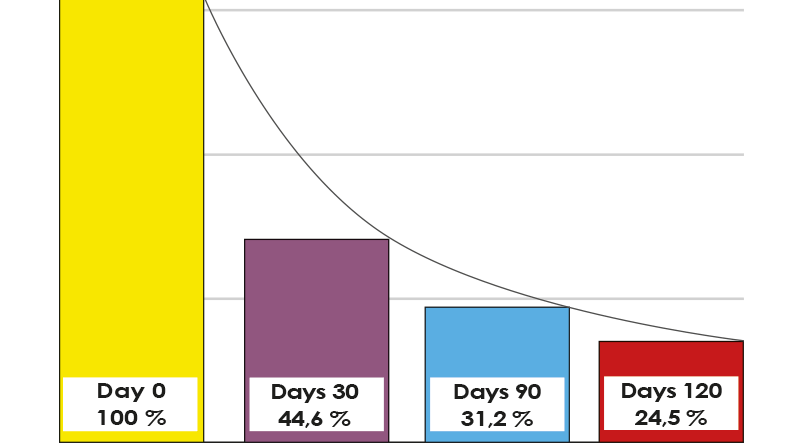 You can have a personalized cosmetic product made from the most powerful components secreted by your own Adipose Derived Stem Cells.
It is your own skin regenerative factors that stimulate the skin's natural healing abilities.
ONLYOURS is a tailor made cosmetic product which boosts production of collagen and elastin.
This unique treatment helps to strengthen the skin's extracellular matrix effectively, repairing the visible signs of aging.

Dermo-cosmetic suite
Vaccine GF - 30ml
Dermo-cosmetic regenerative growth factors from autologous adipose derived stem cells
GF 24 H Cream- 50ml
After Vaccine nourishing Pure Collagen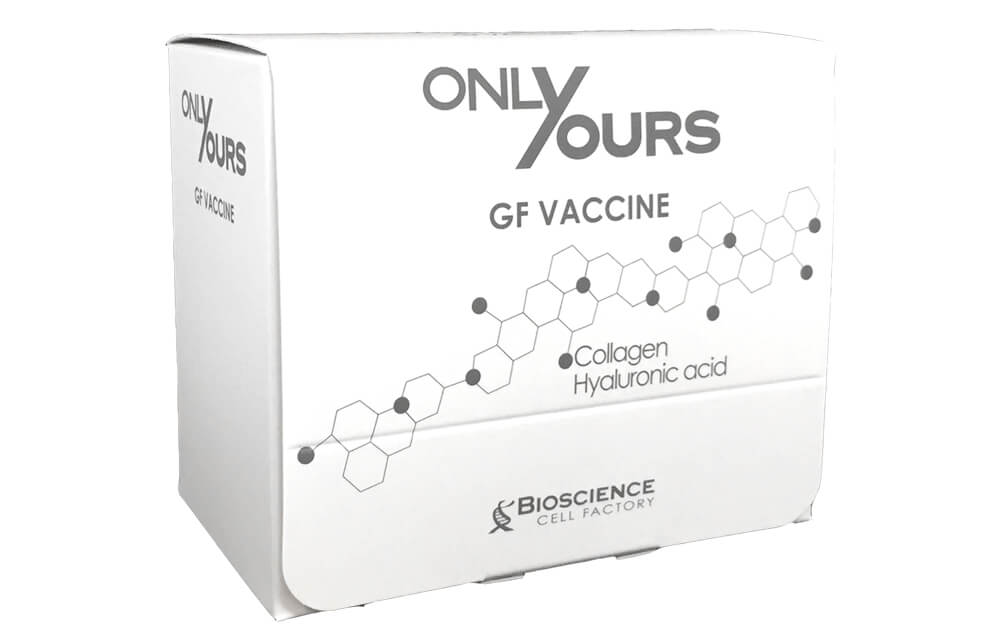 Advantages
OnlYours is the only cosmetic product customized to your skin's genetic code
The process is 100 % natural without foreign materials
The skin's own regenerative factors obtained from your stem cells permit the rejuvenation of the skin.
What to expect ?
>>> Fresh, youthful skin appearance
>>> Toned and supple skin texture
>>> Repairs damage caused by smoking and sun exposure
>>> Removal of fine wrinkles