Biomolecular protocol of prevention and diagnosis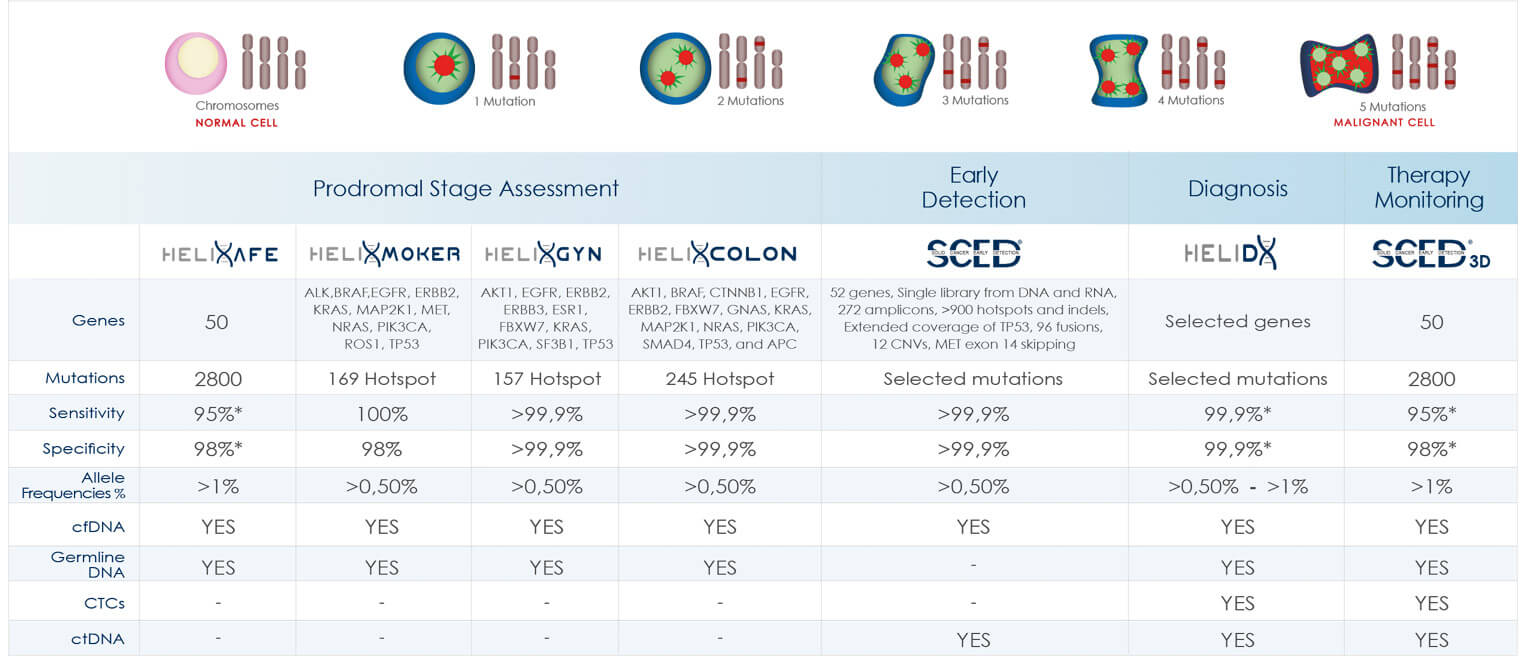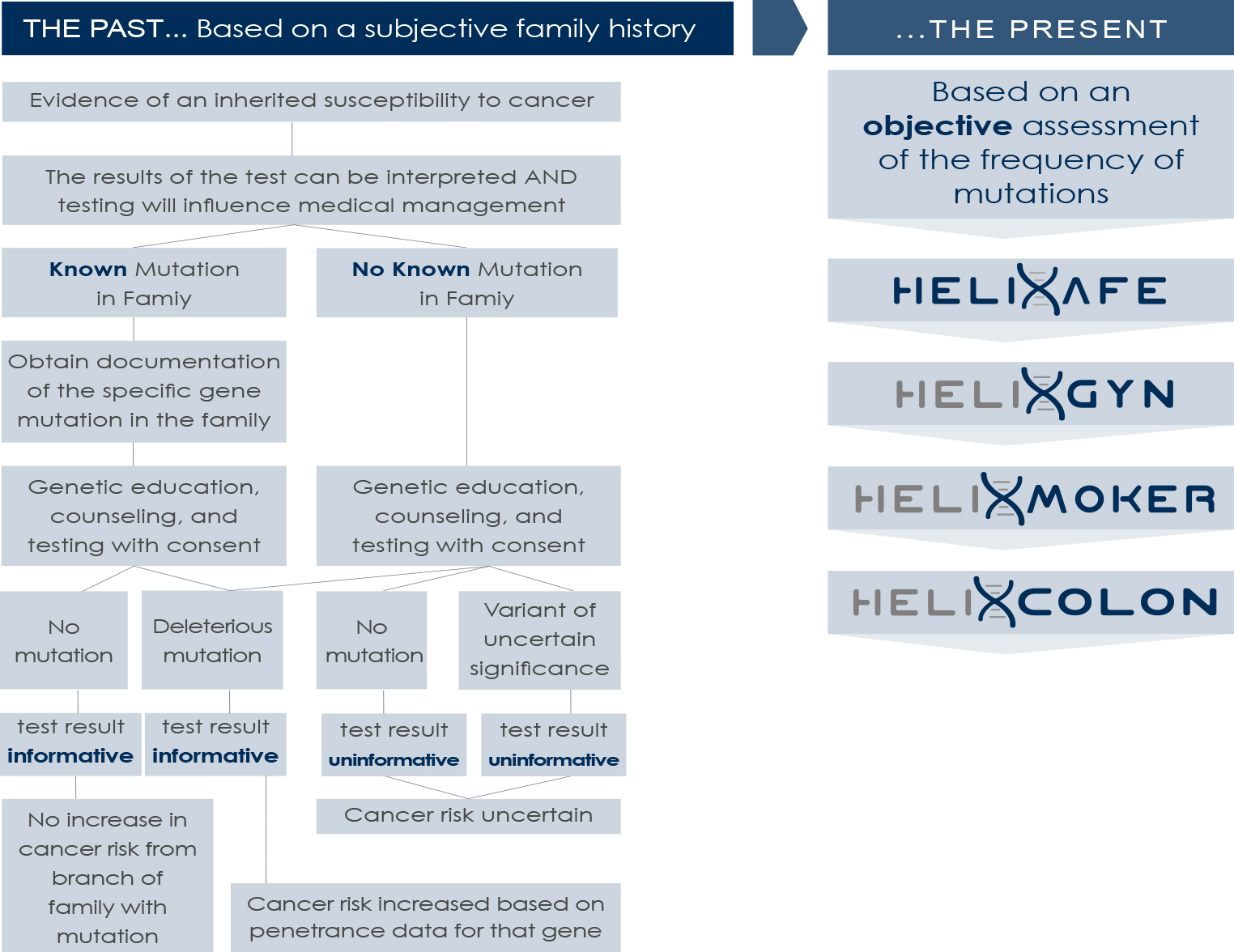 SOLID CANCER
RISK ASSESSMENT
Till now, the risk assessment for solid tumor development was solely based on the evaluation of the clinical medical history along with familiarity historical study. By adding a new level of investigation, the HELIXAFE program allows an objective risk assessment based on the actual DNA sequence of each individual (personalized approach).
WHEN TO START THE ASSESSMENT PROGRAM
AGE Advancing age is the most important risk factor for cancer development overall, and for many individual cancer types. The median age of a cancer at diagnosis is 66 years but the disease can occur at any age.