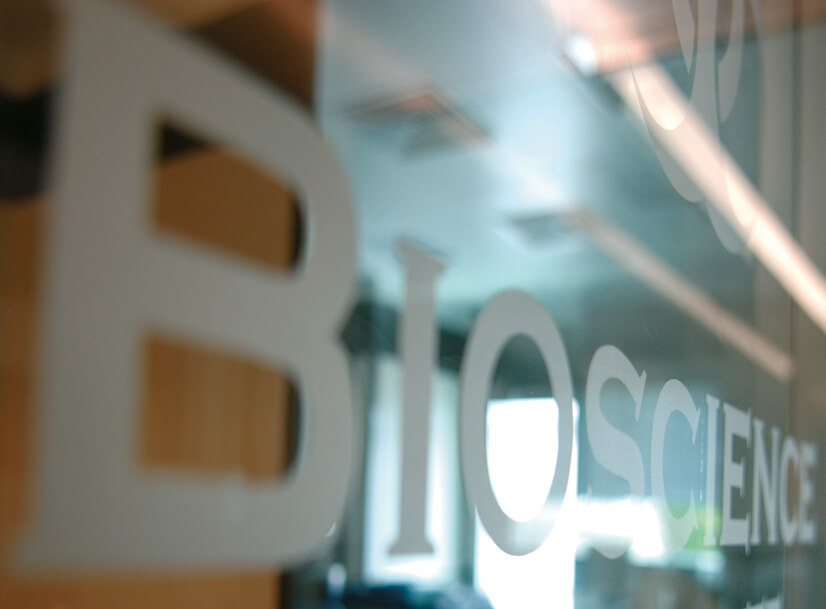 Bioscience Institute, Genomics and Clinic
The world's leading Genomics and Regenerative Medicine Centres are based in Europe (Roma, Milano and San Marino) and Middle East (Dubai). Bioscience offer the most advanced personalized expanded adipose derived stem cell therapies and Next Generation Sequencing genomic test for solid cancer risk management.
The premium service in Regenerative Medicine include cryopreservation and expansion of stem cells for personalized anti-aging treatments, aesthetic plastic surgery, hair regeneration and wound care.
The Genomics premium services is based on Liquid Biopsy for the solid cancer risk assessment, early detection and monitoring of cancer targeted therapy. The services of Bioscience are unique in the world as they offer the most advanced autologous cell therapies and genetic profilling.
Bioscience Institute was founded in Republic of San Marino in 2006 with € 875,000.00 fully-paid capital. It is a compound of:
● Regenerative Medicine Clinic including cell bank, cell factory and clinic dedicated to expanded adipose derived stem cells therapies. Cell Factory is used for the storage and expansion of Umbilical Cord Blood Stem Cells, Adipose Derived Stem Cells, Fibroblasts, Keratinocytes, Melanocytes.
● Genomics Platform including the Circulating Free DNA, Circulating Tumor DNA and Circulating Tumor Cells detection for Solid Cancer Risk Management.
● Bioscience Institute, in partnership with leading Universities, performs the scientific research activity, aimed at extending the possible clinical applications of stem cells in different fields of medicine. The company owns and has an exclusive management of laboratories where its work is conducted. Since the first year of operation Bioscience Institute has certified all annual financial statements, as required by statute, by the auditors.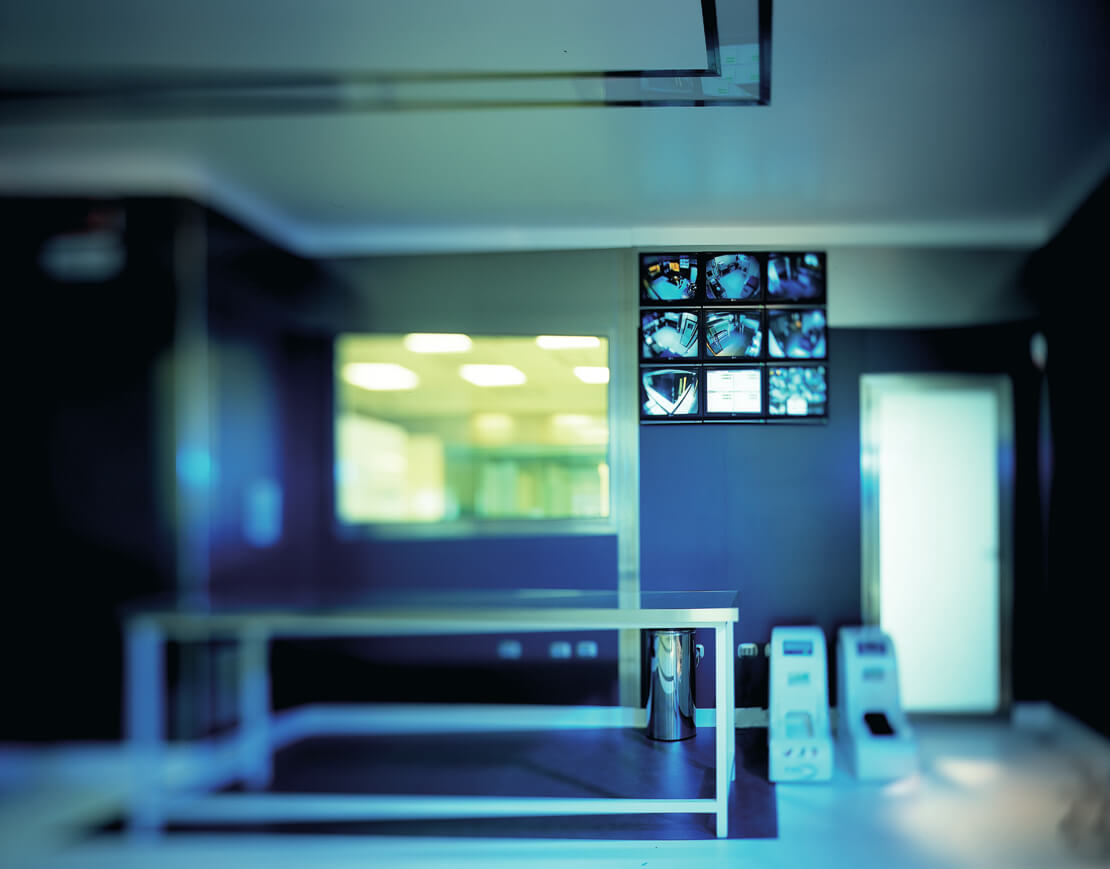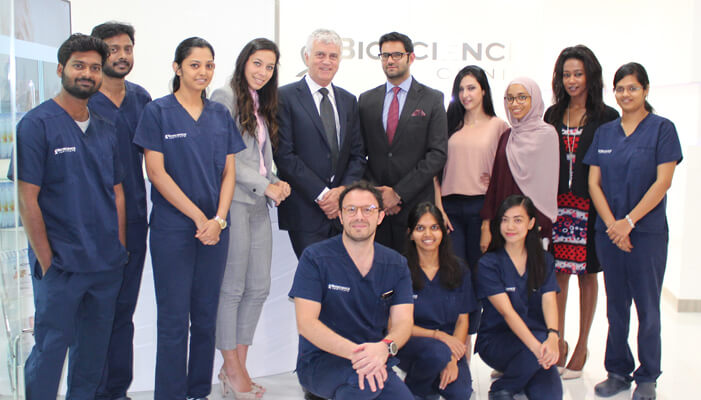 Bioscience Clinic Middle East
has established a worldwide excellence facility in Dubai in 2014. It is the first Regenerative Medicine Clinic in the Middle East that offers the most advanced personalized autologous cell therapies. Bioscience Clinic includes cell bank, cell factory and clinic dedicated to cell banking, culture and therapies. Our Cell Factory is used for the storage and expansion of Adipose Derived Cells and Fibroblasts.
The Aesthetic and Anti-Aging services of Bioscience are unique in the world as they offer the most advanced autologous cell therapies. The Group of Bioscience facilities works only at the highest level of excellence and includes cell banks, clean rooms and clinics.
All the procedures of biopsies, samples collection, cell extraction, expansion and grafts of cultured cells are carried out at our laboratories and clinic that are located in Dubai Healthcare City (DHCC). The development of the laboratories in Dubai has benefited from the 7 years' experience of existing Bioscience Institute laboratories in Europe that are considered one of the most advanced in the world. Bioscience Clinic Laboratories are licensed and inspected by the Ministry of Health of UAE and DHCC who had also inspected laboratories of Bioscience Institute in Europe.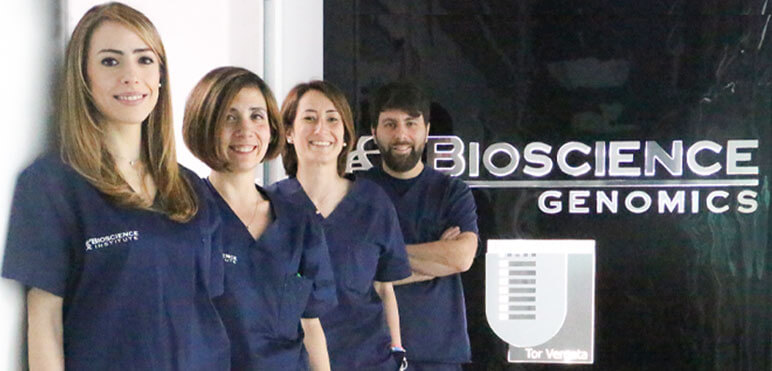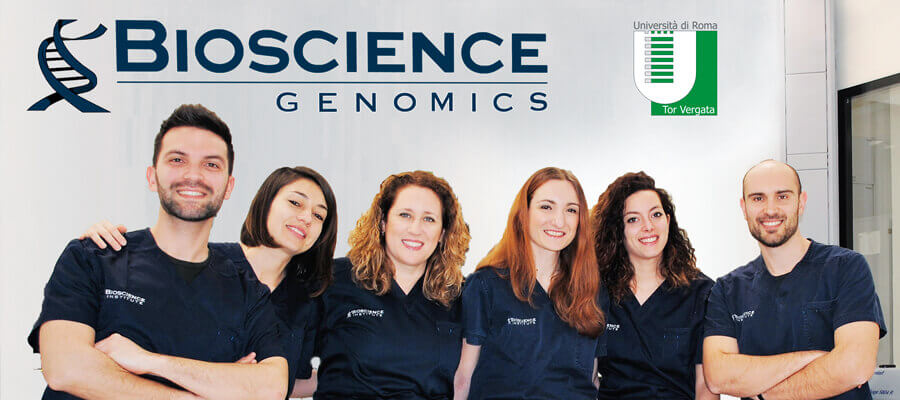 Bioscience Genomics is a University spin off between with Roma Tor Vergata University and Bioscience Institute. Bioscience Genomics is the first company that perform the solid cancer risk management based on cfDNA, ctDNA, Germinal DNA and CTC analysis together, to healthy people and oncologic patients. Today the Liquid Biopsy is used only on patient with cancer already diagnosed (eg: for the understanding of the patient response to drug treatment).
Having already three genomics platforms (Roma, Milano and San Marino) for liquid biopsy services based on circulating free DNA, circulating tumor DNA and Circulating Tumor Cells to perform the Solid Cancer Risk Management for the risk assessment based on genetic profiling, solid cancer early detection based on cfDNA and monitoring of therapies based on CTC and ctDNA.